Capts. Joseph Morgan & Cameron Alda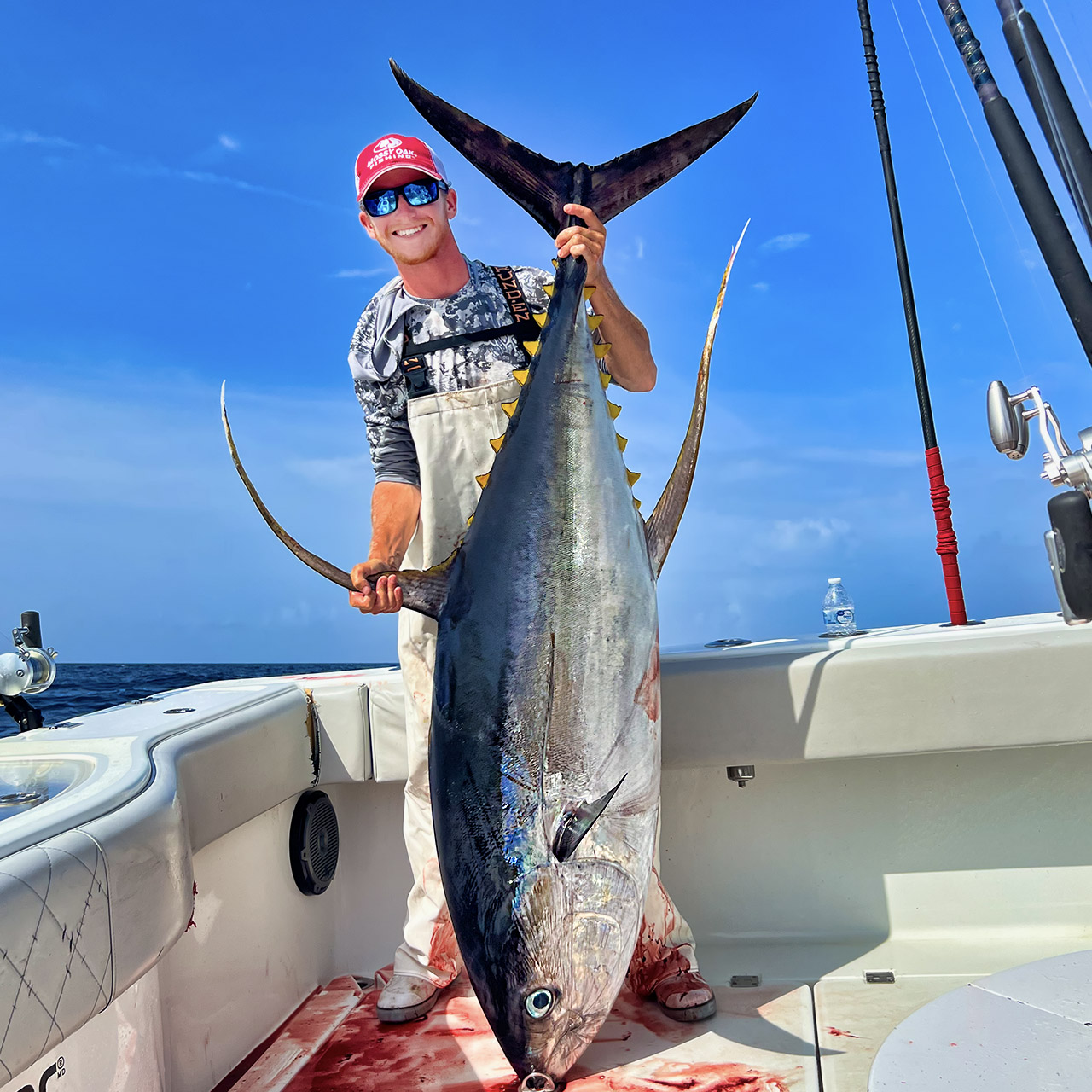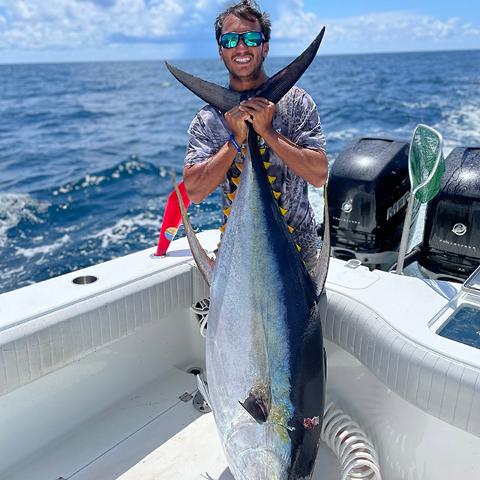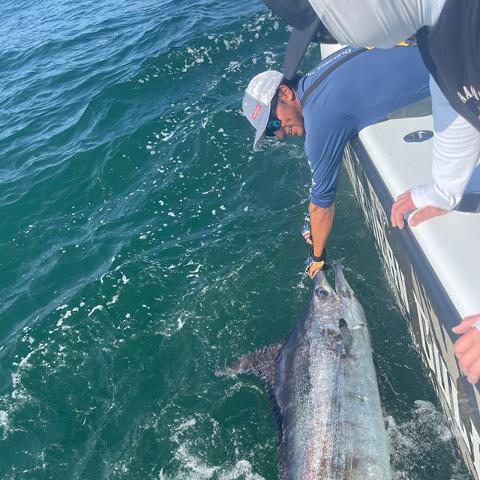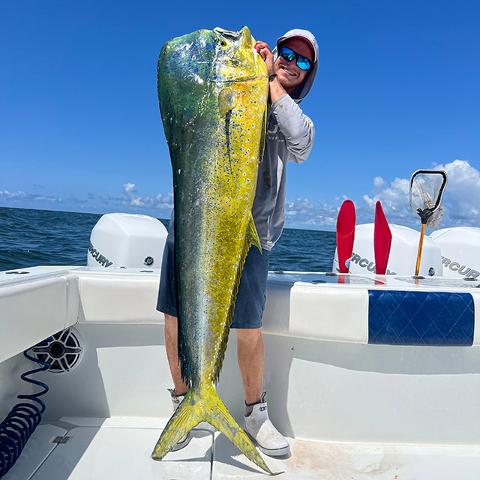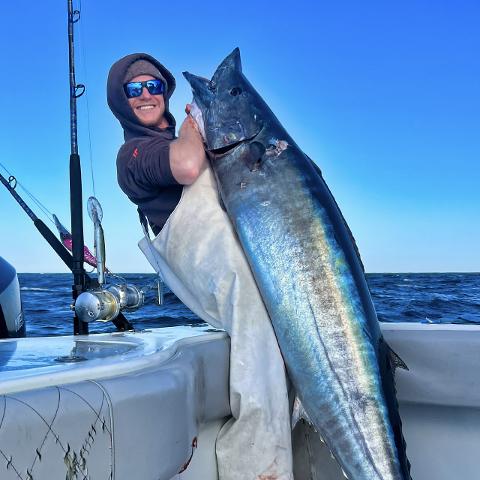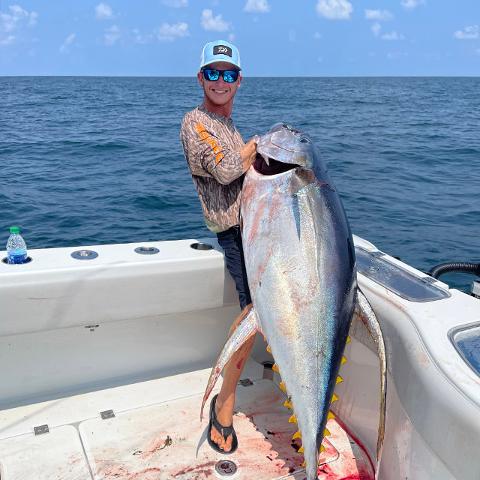 Duration: 10 Hours (approx.)
$2,300 + fuel per day
- Book a trip with Captains Joseph Morgan and Cameron Alda on the f/v Wild Thing.
F
uel average is 250 gallons per day, pay price at the dock.
Capt. Joseph Morgan's
family had a camp when he was young, and one day, his dad bought a boat, and started chartering it. Joseph has been inshore fishing in and around Venice since he was a kid, and started fishing on charter vessels in 2016.
Says Joseph: "I like live baiting for tuna, but my personal favorite is dropping for grouper, and tile fish. Marlin fishing really gets me going. When we can target them it's a lot of fun."
I've got a saying, said Joseph: "trust the process. Even though things can turn around on a light switch. Keep an open mind coming into it. We've got the skill and the mentality to give it our all, and every day holds the potential for great fishing. Not every day can bring us good fish, but we can promise you a good time."

Why MGFC? Joseph says: Best in Venice; best in the US Gulf.
Why Freeman? Freeman boats give us a distinct and outright advantage.
"The live well system, storage, visibility — all that helps in what we're able to do in a day-in/day-out basis, customers might not be able to put their finger on it, but these things add up, and help us to deliver a superior charter experience."
Captain Cameron has been fishing in Louisiana and Mississippi all his life, and fishing professionally as a licensed charter Captain since 2020. Fish with Captain Cameron, and we're sure you'll have a great time.
Cameron has a passion for fishing, especially offshore fishing, and knew he just had to make it his career, and that's why he joined MGFC … "you want to be the best, you have got to fish with the best in the business," he says.
Cameron says, "I have a love of fishing, and the outdoors, and just knew I wanted to show people what a full experience offshore can be like."

He came to MGFC on the recommendation of Capt. Paul Miller, our lead inshore program guide.

Hired for a trial as a deckhand, Cameron swiftly rose to the ranks of Captain, and now runs a 37-ft Freeman.
"I grew up hearing about Venice, and dreaming about it, once the opportunity came up for a job with MGFC, I jumped at the chance," he says.

Cameron's advice for new customers: Don't be scared. You can fight these fish, you can handle it. We're going to help you out in every way. Don't be scared that you're not strong enough, too old, or too young — we've got you.

Advice for returning customers: the variety of fish in Venice is awesome. I recommend sword fishing, mangrove snapper is great fishing. There's more on offer than just tuna. Be open to trying other things — mix it up, try something different.

Cameron says, there's "two things I can guarantee on a charter: we will try our best, and we are going to have a good time while doing it."
Book trips today, and experience offshore fishing with MGFC.

Note: A 4% processing fee is charged to all credit card orders. Charter trips are booked online and secured with a credit card. Deposits must be paid by credit card. Balances on each trip can be paid in full, at the time of booking with MGFC. Or, balance may be paid by cash or credit card directly to your captain on the day of the trip — at the dock.
Deposits are non-refundable. Deposits on weather cancelled trips, or on trips which customers choose to cancel more than 31 days in advance of the scheduled trip date are available for transfer, those funds are valid for one year from the original trip date. Send an email to scottymac@mgfishing.com to reschedule any cancelled trip.