Captain Jordy Bloodsworth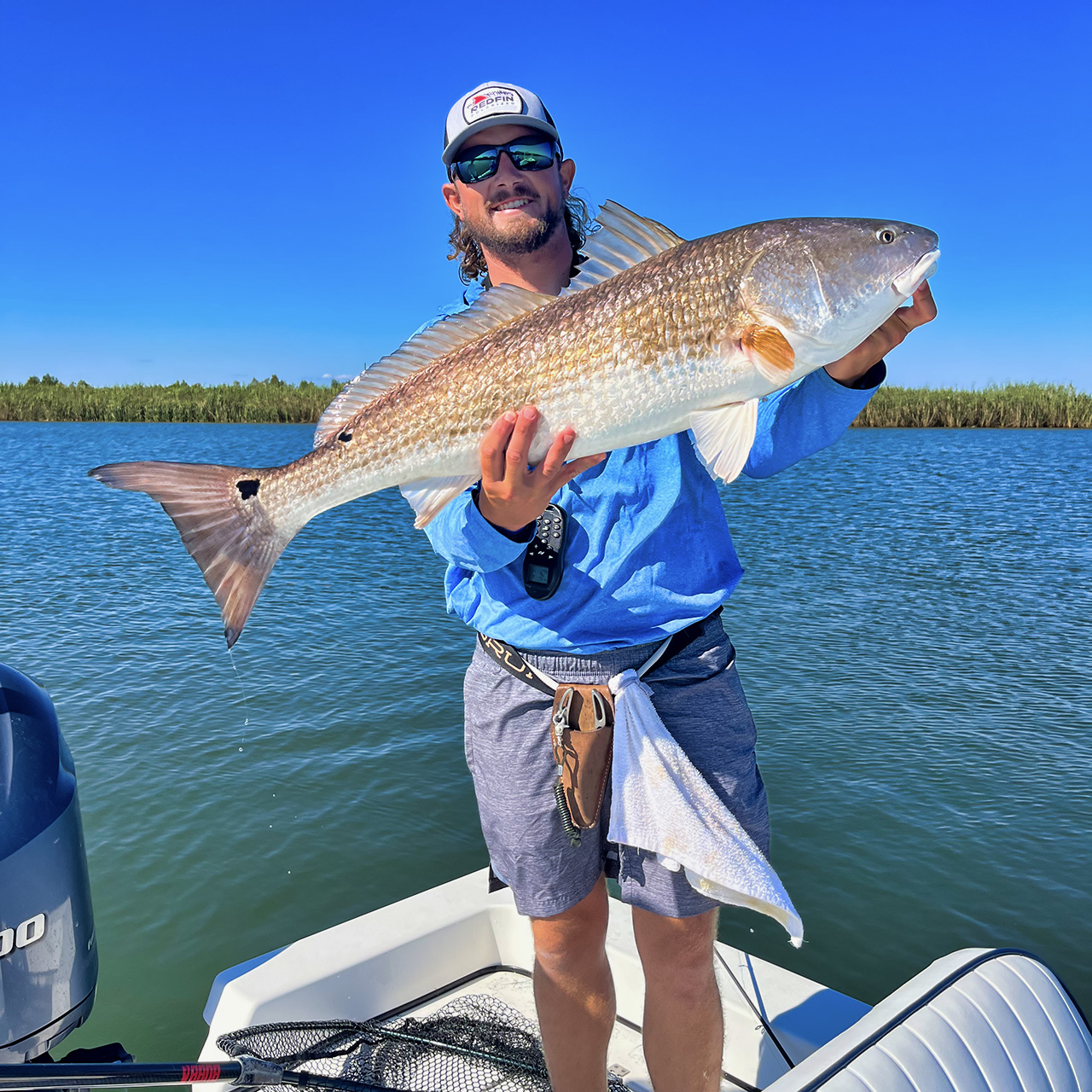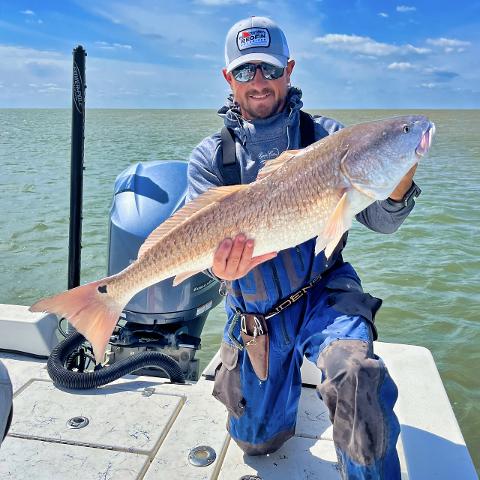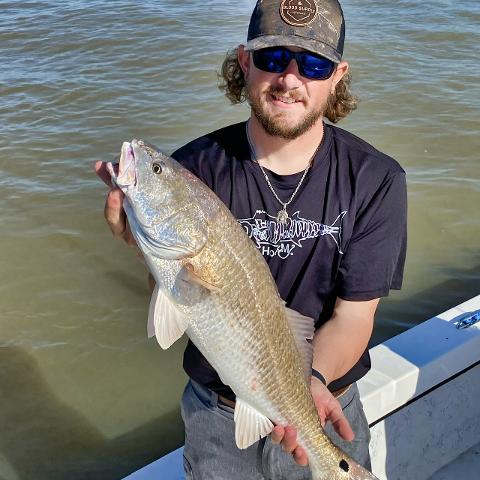 Duration: 6 Hours (approx.)
Location: Venice, Louisiana
Welcome Aboard with Captain Jordy Bloodsworth: Capt. Jordy specializes in live bait, light tackle charter fishing from Venice, LA, and he's part of the team at MGFC.
Born in Chalmette, LA, and fishing since childhood, Capt. Jordy has a lifetime of experience in coastal waters.
He says: "I grew up hunting and fishing coastal waters and marshes of St Bernard and Plaquemines Parishes with my grandpaw and older brother, then fished competitively for 4 years in college as a member of the LSU Bass Fishing Team."
Jordy graduated of LSU with a bachelors degree in Renewable Natural Resources and a focus in Wetland Science. Go Tigahs! — right?!
After college — Jordy maintained his interest in the outdoors, and sought the perfect way to bring his degree studies into a career that gives him a first-hand, daily glimpse of the natural wonders of the Southern Louisiana wetlands that surround us.

Today, he brings that knowledge and passion to you … as he runs inshore fishing charters with a keen sense of the environment where we make our living.
"Ever since I can remember, it's like fishing and the outdoors has been a part of me and who I am. It has followed me and played a very prominent role my whole life. No matter what I try or where I go, fishing seems to appear as an answer. It is, really what I am driven to do."

When asked: Why Venice?
Jordy says: "The diversity that Venice offers is second to none. Anywhere. Being at the mouth of the Ms River and easily being able to fish the east and west sides of the river provides endless fishing options."
When asked: Why MGFC?

Jordy says: "The Mexican Gulf name is so well known and well respected, it's a no brainer. I am extremely blessed and humbled to be a part of the team and to represent MGFC from an early point in my career. Everyone at MGFC wants and works to be the best and are often talked about in just that manner."
Inshore Rates

$1,000 + bait for up to 3 people; $1,200 + bait for 4 people (bait is approx. $80) + fuel
Fuel average is 25-30 gallons per day, pay price at the dock

Note: Inshore trips are booked independently of offshore fishing charters.
Which means if offshore is cancelled due to high seas, that will likely not cause your inshore trip to be called off. We rarely have to cancel inshore fishing trips due to weather conditions.
Additional boats
If you have more than 4-people in your group, you can book additional boats. Use the online booking calendar for Inshore Charters, or send an email to our booking office with the additional request once you receive your confirmation email.