Captain Kyle Grey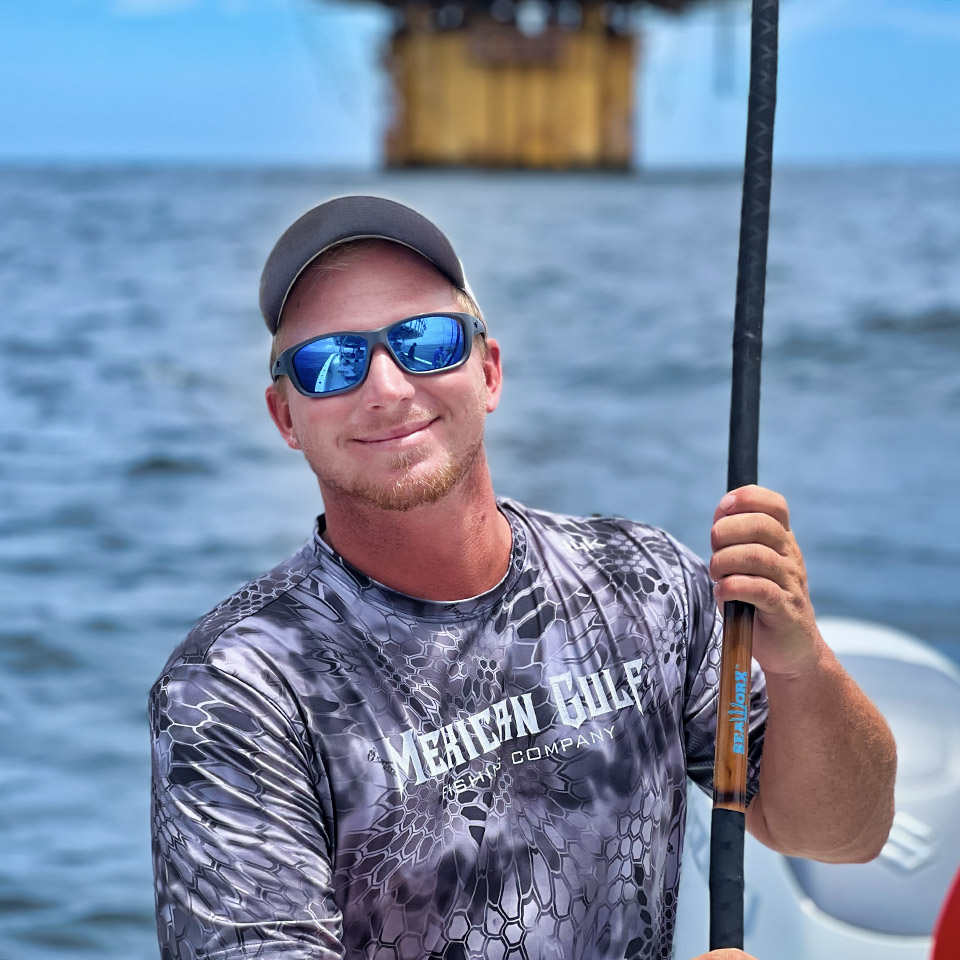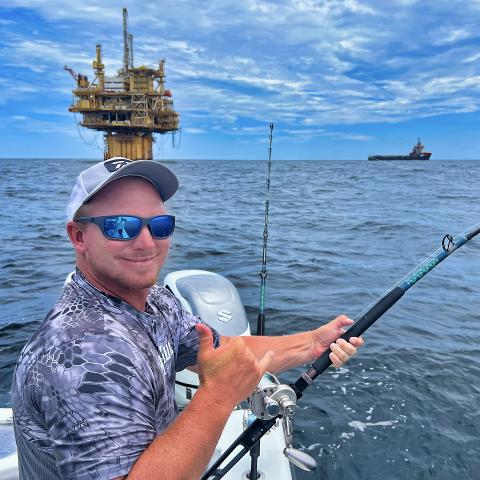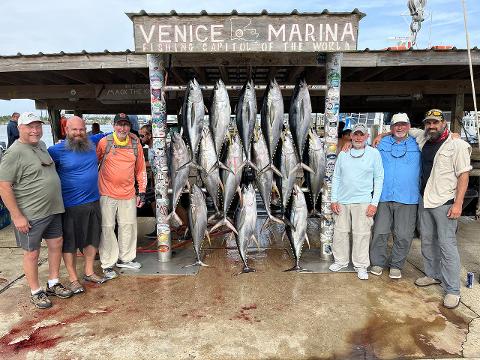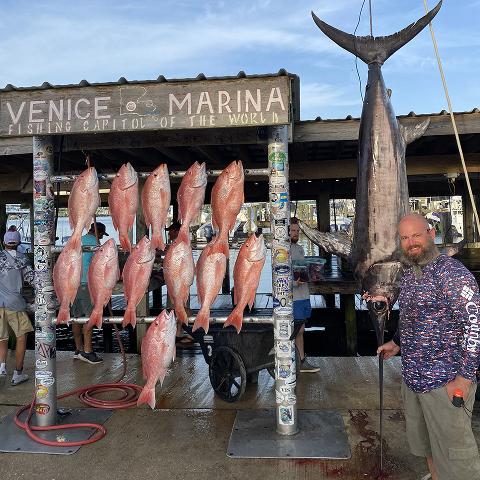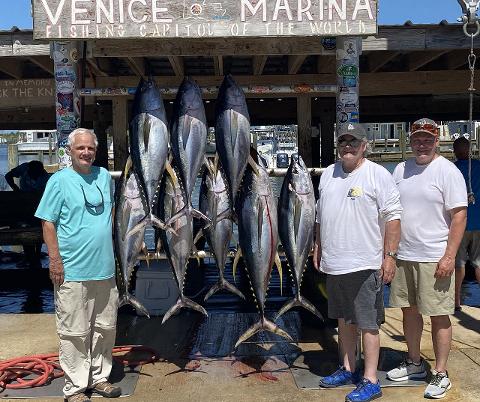 Duration: 10 Hours (approx.)
$2,500 + fuel per boat, per day -
Book a trip with Captain Kyle Gray on the Pale Horse
Fuel Average is 250 gallons per day, pay price at the dock.
Captain Kyle has been fishing the blue waters of the Gulf of Mexico all his life. A native to the area, he's been fishing professionally since 2010, but he has been a fixture on the Gulf since childhood when he first began fishing with family and friends.

"I have fishing from the Atlantic coast to the Pacific coast, and everywhere in between," says Kyle.
"When it comes to fishing here in Venice, I bring decades of knowledge and experience to the table. That being said — there isn't a guide out there that can make a fish bite when they don't want to, but I can promise I put in 110% effort every day, and I do bring the skill and knowledge to put your charter group on the fish. And that's what you want when you're looking for a successful charter."
To Kyle, he says it is all about "the ability to pivot. You've got to be willing to go with the flow, change things up when weather or sea conditions change, and know when to move on to that next spot in an effort to keep things fresh and fun."
He says fishing the oil rigs off the coast of Venice is some of the finest fishing grounds around. "the sheer variety of fishing just south of the Mississippi Delta is unsurpassed."
To his point, there's yellowfin tuna (available year round), wahoo, marlin, swordfish, grouper, and snapper. Throw in the ability to go after other species such as mahi-mahi, cobia, tarpon, and golden tile, and you've got a year-round fishery that offers the best from a wide range of fishing styles and types of fish — so you can see all the Gulf of Mexico has to offer.
What does Capt. Kyle offer?
He offers day trips on a Freeman Catamaran, fishing with the Mexican Gulf Fishing Company, which is known wide and far as the largest, and most relentless "go getting" charter fishing company in Louisiana.
And the best part? All of this action is just a short ride south of New Orleans, then a short boat ride out from Venice, LA to the most fertile and productive fishing grounds in the U.S.
Note: A 4% processing fee is added to all orders. This allows us to run the online business, and maintain assurances on our booking calendars. All charter deposits must be secured with a credit card, with a deposit due at the time of booking. Balance + fuel, and any tip you might want to give to the 1st Mate is payable on the day of the trip — pay directly to your captain (cash or charge).
If you wish to pay your trip in full at the time of booking, you can do so online.
Fees include guided trip, plus all fishing tackle, bait, ice for the fish box on the boat, and fishing cleaning back at the dock. Contact Venice Marina about shipping fish home, or for travel after your time in Venice.