Venice Marina Townhouse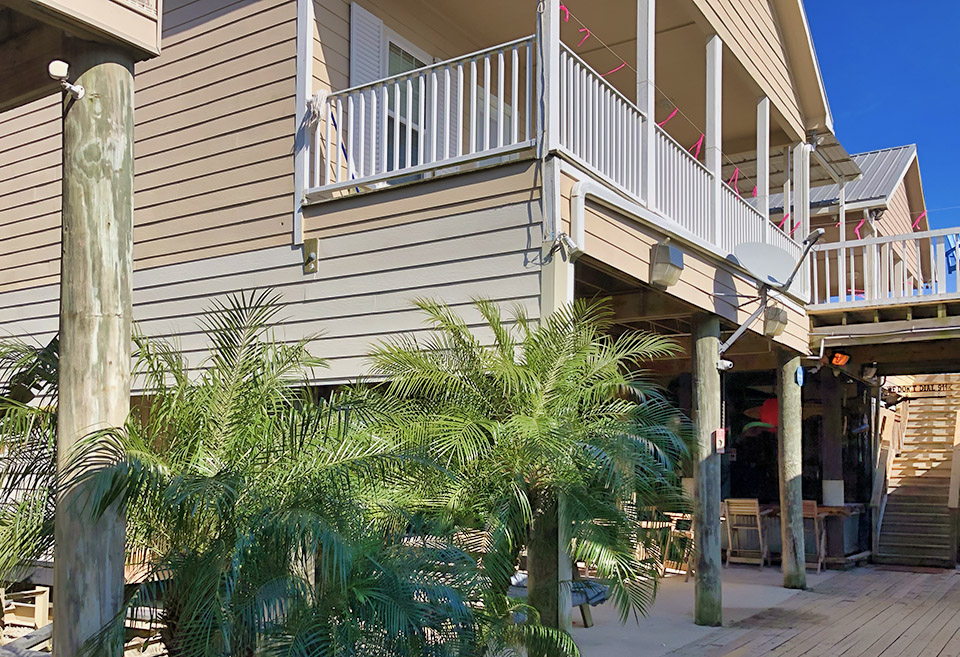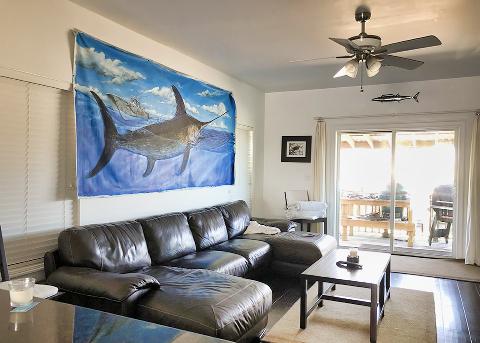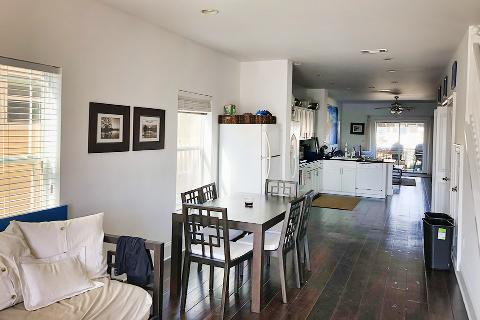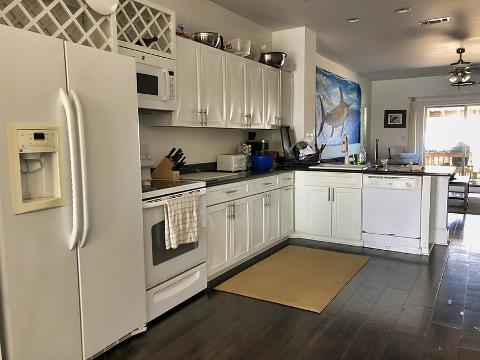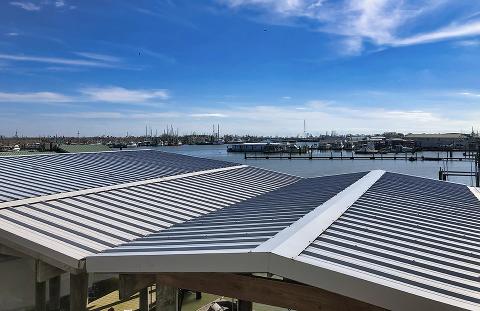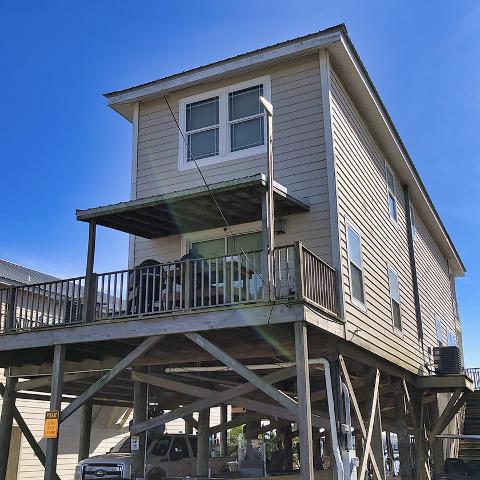 Stay with MGFC at our Venice Marina Townhouse — Sleeps 6 in three bedrooms, with 2.5 baths.
Located at #197 Hoist Road, Venice, LA 70091 - in Venice Marina

Using the calendar, … (1) select the date you want to checkin, and click "BOOK NOW." (2) this takes you to a weekly view of the calendar where you click to confirm your checkin date, and (3) click to select the date you want to checkout.
(For example, a two night stay in April would be: April 18-19, showing as a start date of April 18 with an end date of April 20).
With your checkin and checkout dates set: Enter your contact and credit card information, and you'll be booked for a stay at MGFC's Venice Marina Fish House.
MGFC offers this modern townhouse with all the amenities … fully equipped kitchen, a large den / dining area downstairs, with a deck — overlooking the marina, where one of our boats is parked underneath.
Bedrooms and two full baths are upstairs. Six beds in three rooms.
In all — it's 2,000 square feet of indoor living space, and the best part of it? You're at the marina.

Rates: $650 / per night. Checkin time: 4 pm; Checkout time 10am.*
Fish with MGFC & Stay with MGFC — we give you adventure and post-trip comfort to relive the exciting moments of your fishing charter. Thank you for choosing to fish and stay with MGFC.

There is a $135 cleaning fee on this unit.
Please note: all of our lodging is non-smoking.
-----
Full refunds provided if condo cancellation request made by email more than 30 days in advance.
All cancellations 30 days or less from checkin date result in 100% fee charge.
* — checkout time is 10am. However, if you did not book a condo night for the night of your scheduled charter trip, you must checkout prior to boarding the vessel at the dock. Meaning — all belongings must be removed from the condo so we can clean and prep for our next guests — arriving while you're fishing that afternoon.