Captain Chad Reinhardt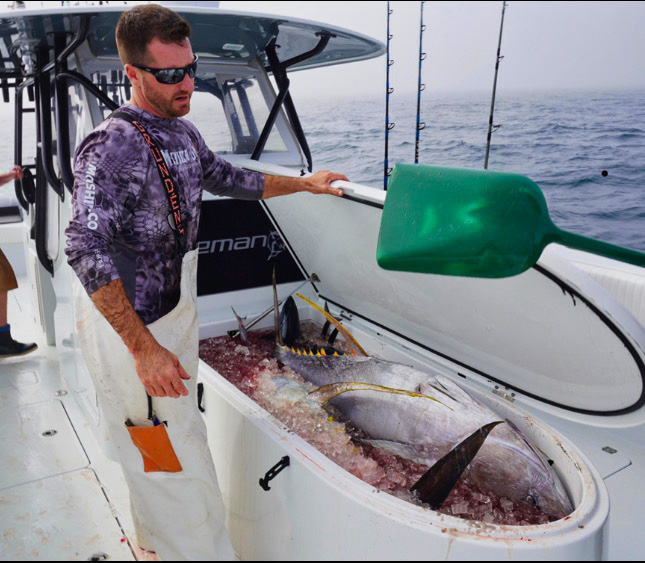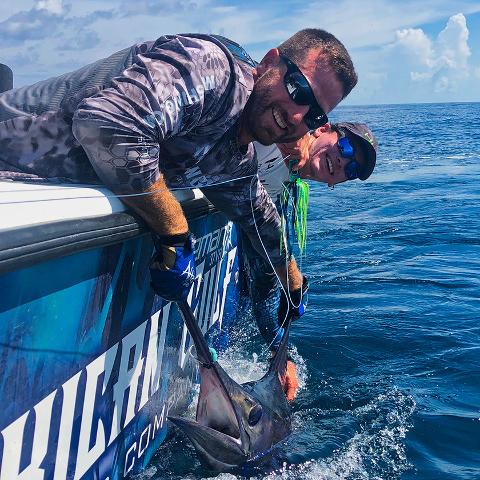 Duration: 10 Hours (approx.)
Location: Venice, LA
$2,500 + fuel per day
- Book a trip with Chad Reinhardt on the f/v Handyman
Fuel average is 250 gallons per day, pay price at the dock

Captain Chad Reinhardt grew up on Louisiana waters. He's been a full-time guide since 2008, and served as a deckhand for many years before that.
Chad comes to MGFC after having fished all across the state. He ran vessels out of Fourchon and Grand Isle, Cocodrie, and Venice.

Whenever Chad is asked: What makes a good trip? His reply is consistent, "it's all about the possibilities. Just look at this fishery we have in Venice, Louisiana. We have access to, and we can go after 15-16 species of fish. I tell people, be open, communicate what it is you want to do, and I'll let them know what's possible. On most days — almost anything is possible out here. That's what makes it so great."
Charter trips are $2,300 + fuel per day. Each boat holds up to six passengers.
Note: A 4% processing fee is charged to all credit card orders. Charter trips are booked online and secured with a credit card. Deposits must be paid by credit card. Balances on each trip may be paid by cash, check, or credit card.
Fees include the guided trip plus all fishing tackle, bait, ice for the fish box on the boat, and fish cleaning at the dock

His boat, the
f/v Handyman
, is a Freeman Boatworks 43-foot catamaran.
It is powered by Mercury, and outfitted with the latest in Simrad electronics.
Tackle by Accurate Fishing, Poseidon, and Eagle Claw, and comfy bean bag chairs from E-SeaRider.
You'll note the vessel when walking up to the dock because it sports one of our awesome graphical wraps by Mossy Oak.


Captain Chad's tips for offshore success:
fish with MGFC
ask what's possible; look for opportunities
fish from a Freeman, "these boats really are the best."
Chad says he knew he wanted to be a fishing guide following his first offshore trip. "I wasn't built to be in a cubicle," says Chad. When asked why MGFC, and why Freemans? He says, "because both are simply the best. With us, you get a team of guys who work well together, and who have been doing so for many years. We share ideas, we share knowledge, we share tips, and spots. With Freeman because they're the real deal: No one is on top of each other when you fish from a Freeman, it's a great ride with plenty of stability. Freemans rock!"
Fish with Chad at MGFC, and see how he makes things happen.