Captain Justin Fayard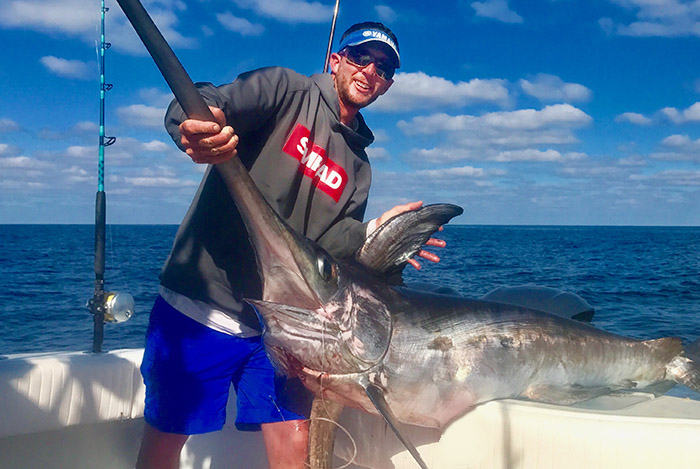 Duration: 10 Hours (approx.)
Location: Venice, Louisiana
Product code: CJF
When asked how he came to join
The Mexican Gulf Fishing Company
, Captain Justin Fayard says, "you know this is by invitation only. I didn't just walk up one day and get on the team. Of course I asked, and asked, and asked some more, but truth is … I put my time in like every captain in the company. I came up doing all those lowly tasks, and putting in the long, hard hours in and around Venice before I even had a shot to be a part of MGFC."
Now, Justin is with MGFC as a charter captain running one of our 37ft Freemans. He came up under the guidance of Captain Jordan Ellis, who — as everyone knows was brought up under the training of Captains Kevin Beach and Billy Wells. This means Justin has MGFC pedigree running in his veins.
He's a Mississippi native, and a military man. He's been fishing with MGFC since 2015, and fishing on charters out of Venice, LA since 2014.
"I've fished and been an outdoorsman all my life, but it was only after my time in the military that I became truly fascinated with offshore fishing and pelagic species in particular," says Justin.
"With my background in the Navy I think I bring a strong work ethic and a sense of discipline with an attention to detail to my charters. I have a knack for paying attention to small details, and I'm always on when it comes to being able to act fast because you never know what mother nature is going to throw your way."

Justin served four years in the United States Navy. He was based in San Diego, yet traveled the world — seeing ports in Singapore, Australia, Dubai, and Bahrain.

When asked what draws him to Venice, he says: "it's the whole potential of it all. No two days have to be the same when you fish down here, and opportunity always presents itself."
That charm and cheerful nature serve him well as a charter captain. He knows "the sky is the limit," and says there's nothing better than being on open water with customers who are seeing the Gulf of Mexico for the first time — relishing in the chance to show folks something exciting and new.
Top tips from Capt. Justin if you're thinking of booking a charter with MGFC: (1) keep an open mind because you never know how things might play out, and I promise you no matter what is thrown at us, we'll be able to create a cool trip, (2) know that you're fishing with the best gear, on the best boats, and with a trusted charter operation. The MGFC name wasn't built overnight, "we've got years behind us starting with the company founders, and I intend to hold on to that reputation and treat it with care."
What can you expect when fishing with Capt. Justin? "Attention to detail, discipline in my craft, attentiveness to customer requests, and the ability to focus no matter how crazy awesome things get going."
Species he likes to target include: swordfish — all day, any day, and of course yellowfin tuna, followed closely by blue and white marlin.
Overall, a fishing experience with Capt. Justin Fayard is a positive venture. Which brings us to his most valuable tip, "happy boaters catch fish," says Justin. "I really have seen that mantra in action. Just stay upbeat, stay loose and positive, and we'll land some bigs ones."